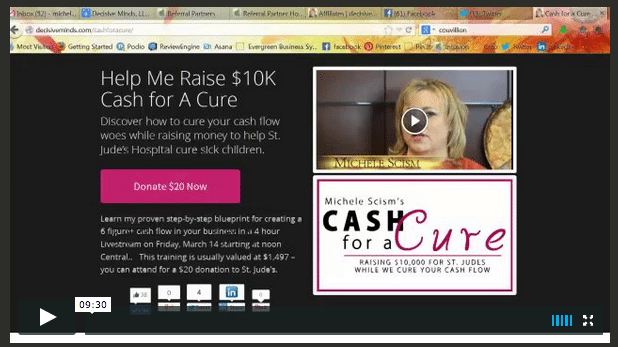 One of the easiest ways to start making money on the web is to promote other people's products. In this video, I show you how to promote my Cash for a Cure event where I'm raising $10K for St.Jude's Children's Hospital. You can use the info in this video to promote ANY product though.
It gets better… in exchange for your donation – I'm going to do what I do best. I'm going to spend 4 hours with you live via video spilling the beans on how I built by half million dollar coaching practice in under 4 years.
So, what are you waiting for? Sign up now.